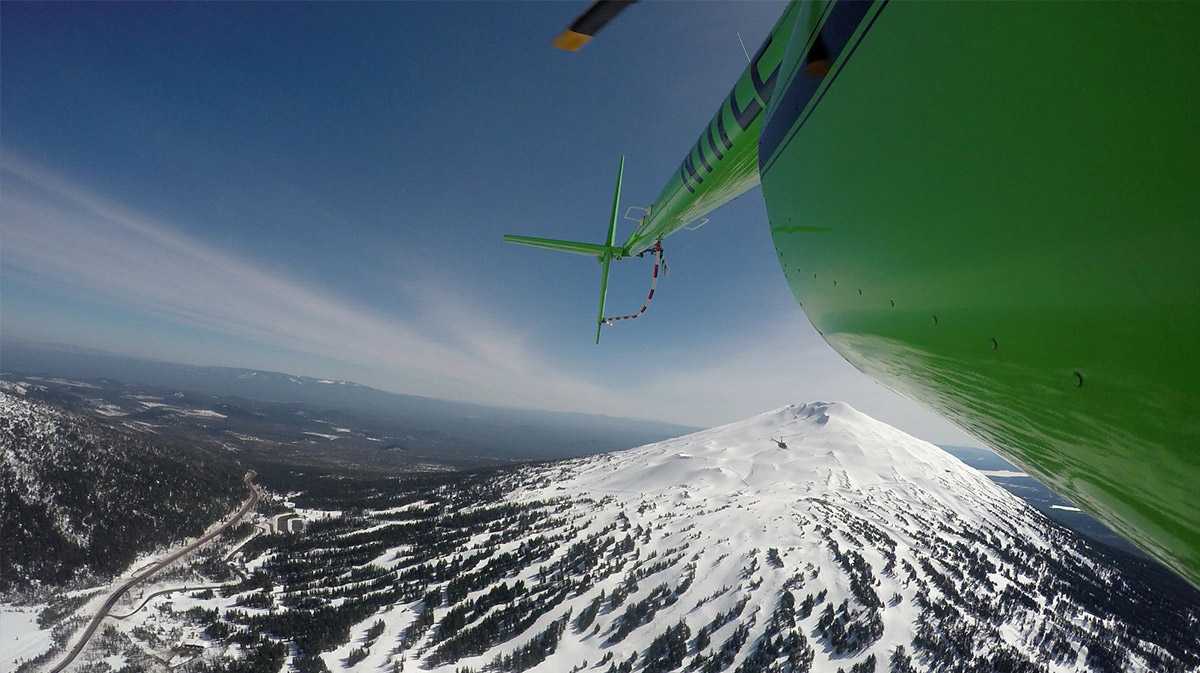 Learn to Fly With These Competitive Advantages Against Other Flight Schools
April 12, 2023
At Leading Edge Flight Academy, we have lofty goals. It's our deepest aspiration to teach the next generation of aviators to learn to fly with expertise, the highest safety standards, and the best technology. We love seeing our students' fresh enthusiasm after their first discovery flight and preparing them for their final check ride as pilots.
Flying is an incredible passport to amazing careers and global travel. And for current and future students, there are some specific advantages to attending our flight school over others. And it has to do with our location, our team, and trusted paths to employment that don't cut any safety or regulation corners.
Learn to Fly on Bluebird Days Among Stunning Alpine Landscapes in High-Altitude Conditions
Central Oregon is the outdoor sports mecca of the Pacific Northwest. It provides optimal conditions for teaching students how to fly—and there's a view everywhere you look! Our airport is situated 3,450 feet above Mean Sea Level (MSL). With mountains on one side and high desert on the other, a vast landscape unfolds to explore from above. Bend also boasts a legitimate four seasons of weather, so our pilots learn to make informed go/no-go decisions in all conditions. And on the weekends, the city of Bend offers some truly incredible benefits, from world-class mountain biking to fly-fishing, music festivals, skiing, and rock climbing. It's an adventure-sport lover's dream come true!
Customize Your Flight Program To Your Exact Needs
There are no one-size-fits-all approaches to aviation. The more options you have, the better. That's why we offer two main flight school paths: one for fixed-wing pilots and one for helicopter pilots. Once our students choose their aircraft type, we take time to understand their individual goals and help get them there faster. 
As an FAA-approved Part 141 program, our students learn to fly while building the highest skill level in the most efficient timeline. Our program includes more oversight and lower hour requirements. In addition, our students save more money with our FAA-approved advanced flight simulators. This means quicker paths to employment than other programs. 
We also provide some amazing flight program add-ons. Students seeking a private pilot's license, instrument add-on, commercial single-engine, commercial multi-engine, and certified flight instructor training can find it all with us.
Let Our Team of Seasoned Professional Pilots Teach You How To Fly
Our management team of pilots has over 37,000 cumulative hours and 100+ years in the industry. We teach students the skills that prepare them for the aviation career they want, no matter where it takes them. Our safety director ensures that all protocols and incidents are reported and analyzed with top tools in the industry. This includes things like a Flight Risk Assessment Tool (FRAT) to identify and mitigate risks before each flight. We only put our students in the air when both instructor and student are ready! Our Leading Edge Flight Academy Safety Director has 13 years of regulatory compliance and enforcement with the State of Oregon and the U.S. Coast Guard, which just scratches the surface of our staff's incredible real-world experience and certifications. 
Launch Your Professional Aviation Career With Leading Edge Flight Academy 
We take aviation seriously, but we also have fun along the way. Flight is a passion for our students, and we enjoy stoking the excitement while preparing them for the incredible opportunities they'll receive with a professional or private pilot's license. Read some testimonials from past students and discover how Leading Edge has taken their careers to new heights! 
Ready to get started? Explore our fixed-wing and helicopter pilot training programs here!